Team Builders Plus and Take Flight Learning
Prepared By Steve Brownlie For Jeff Backal
Executive Summary
Building Your Brand And Advertising Strategy
Our recommendations are based on starting a modest project to achieve the return to growth of Team Builders Plus and put in place a solid automated marketing and advertising strategy for Take Flight Learning. We also recommend fixing all the 'low hanging fruit' issues such as speed.
We also recommend strong 'brand building' steps such as press coverage, and coverage on suitable niche sites (anywhere your buyers read!).
Having worked through these initial campaigns, we anticipate a strong ROI, and that you would be in a position to discuss the scope of future work with experience of the profitability various actions have for your business.
Team Builders Plus
Team Builders Plus is close to ranking on the first page for a series of 'big money' short terms (eg 'Team Building').
Team Builders Plus is performing well on a number of city (local) searches for Team Building related queries.
A short burst of promotion consisting of content, press coverage, and on-site changes can move Team Builders Plus into more premium positions and drive more revenue.
Take Flight Learning
Take Flight may have branding/message issues when 'unfamiliar' buyers are visiting the site.
A marketing automation strategy built on a foundation of content and education will fill your pipeline with sales opportunities.
The main strategies we recommend are based on selling to the audience on social and e-mail after they have consumed your new content/educational material.
Build a strong brand through press coverage and exposure on relevant media sites.
Team Builders Plus
Chapter 1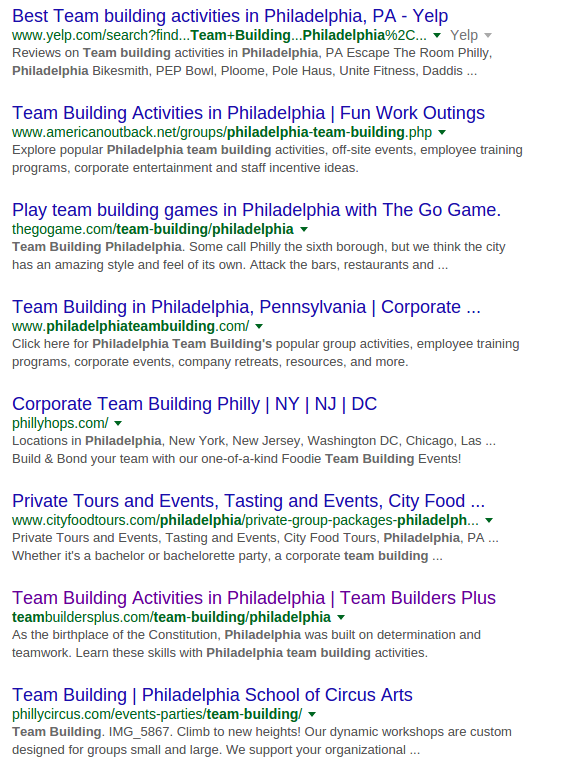 Opportunity
As you can see from the SEO report you downloaded from our free site tool and from the Google Pagespeed (and Mobile Friendly test) tool there are a number of simple on site changes you can make to boost your performance in search.
Recommendation
With so many of your listings only needing small upward 'bumps' to see significant increases in traffic, leads and revenue, it makes sense to plan to fix all these issues and improve your site speed as soon as possible.
After updating it appears to take anything from a few weeks to a couple of months to fully be taken into account in the rankings, and the impact of these 'quick fixes' will only likely be a few percentage points, however the impact of that over a year or several years is considerably more financial gain than the short investment in fixing them up.
Note: Faster sites are also shown to convert better, particularly for mobile visitors. Many client sites see close to half, sometimes more, of their traffic from mobile.
Further Reading
https://developers.google.com/speed/pagespeed/insights/?url=http%3A%2F%2Fteambuildersplus.com%2F&tab=mobile
Video Can Boost Your Sales By Up To 80%
Video allows you to avoid a wall of text and explain your services and values to your customers, increasing conversions and sales. They're also useful for your advertising campaigns, and to show off at networking events.
Take Flight Learning
Chapter 2
Note: Many similar issues exist re:speed/on-site report so we haven't repeated those here. The site also has quick fixes and speed issues. It also *fails* the Google Mobile Friendly Test which should be corrected asap.
Press and Media: Brand Building
Our expert outreach team combines our relationships with the press, with our proprietary methods for finding the exact journalists who have written in the past about topics of interest to your business and even your exact type of business.
This allows us to deliver excellent placement, and good coverage for your business. We're actually 100% confident we can get the placements we promise.
Unlike most PR agencies which bill for 'work done' or 'hourly' our pricing is for a guaranteed amount of press coverage. If we don't deliver we would refund proportional to the number of 'missed' placements. (We've never had to do that).
Benefits of PR and Press
In the earlier further reading you no doubt noted that search engines are looking to rank brands more than ever. For long term search and inbound presence there can be no stronger brand signal than press.
Unlike 'old fashioned' SEO which was purely for the purpose of ranking more highly, achieving press coverage also results in immediate sales and exposure with your audience.
It's cheaper than advertising – many of the outlets you can be covered in would charge thousands of dollars for the kind of full page coverage you can get from journalists.
Recent Examples Of Coverage
http://articles.philly.com/2015-08-21/news/65710881_1_kitchenette-oneida-ltd-retail-store
http://www.earth911.com/business-policy/eco-conscious-flatware-liberty-tabletop/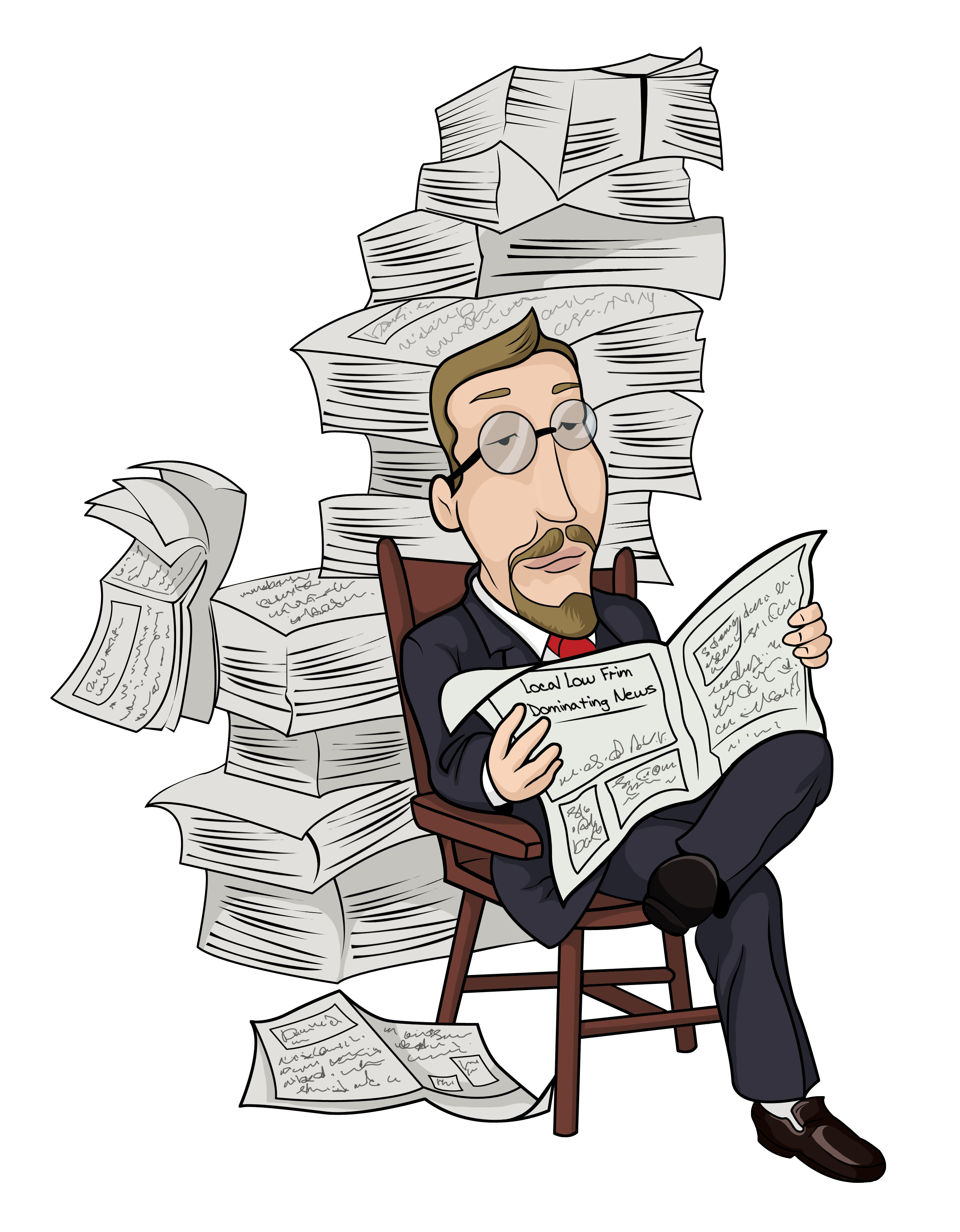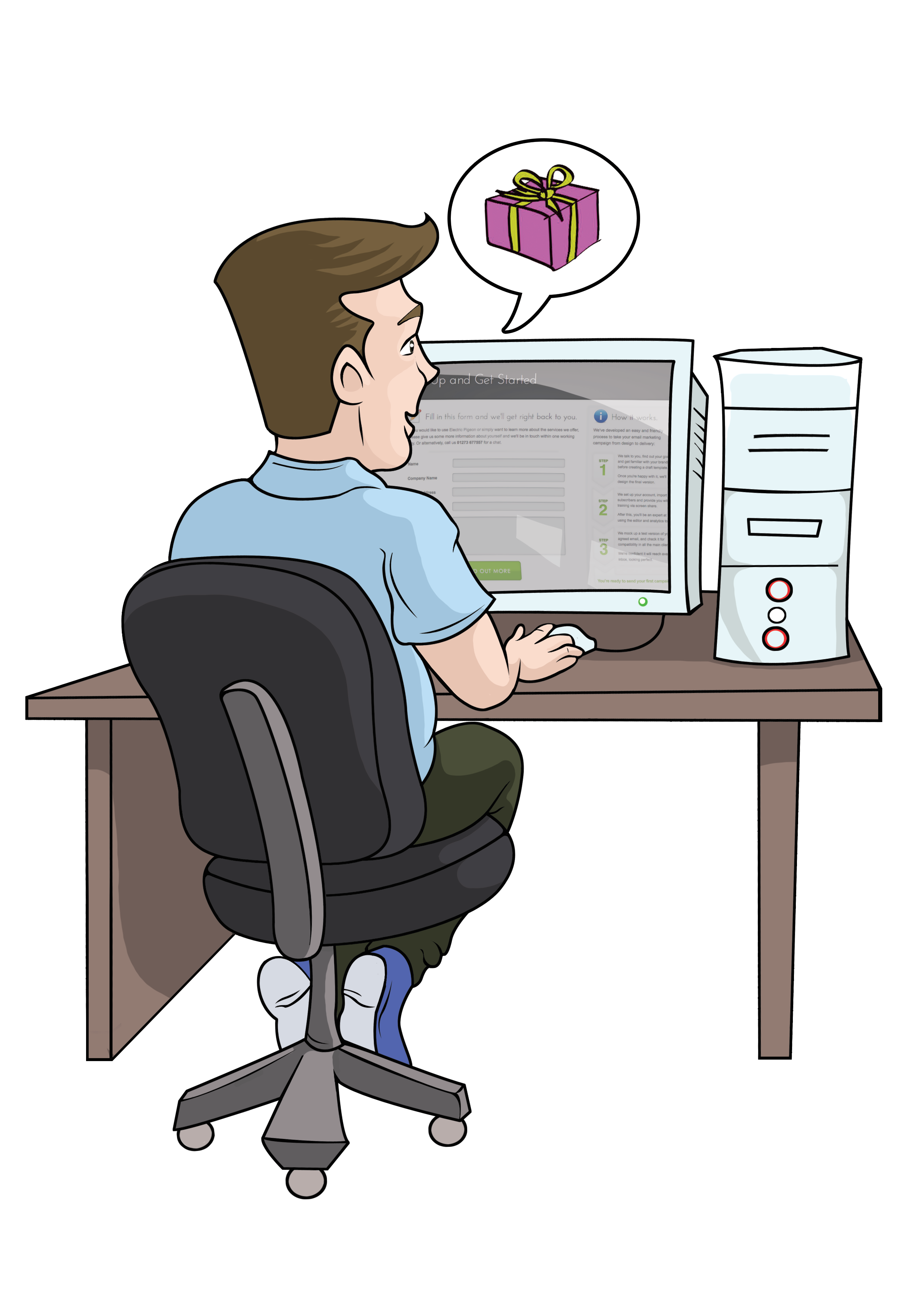 Improving Your Automated Lead Generation
You already have your site set up with some initial principles of being a 'lead generation engine' with the ability to find out 'which bird' they are being the 'hook' to get customers excited.
To improve further we suggest you develop a clear plan for the 'main action' you'd like users to take when visiting your site. If it's, for example, giving you their e-mail address, taking a test, requesting a proposal, etc, most other distractions should be minimised.
Taking The Next Step
Once a clear customer journey is defined the next step is to automate the messages customers receive and the ads they see for your business throughout the journey.
Customers are 'sourced' from organic (inbound/google/direct etc), advertising, traditional marketing, PR (in whatever mix you do).
Once 'in the system' you target ads that are tailored to the specific actions they took on your site, content they consumed, and stage of the buying process. Example category: Lead that's gone cold, professional/manager, no contact for 6 months. Strategy: re-engagement content eg e-book, keynote speech video sent by e-mail. 'Responders' to the new contact are sent a follow up again (book a consultation, here's a discount… whatever works best for your business typically).
Strategies are designed and implemented for 'most' feasible target groups and deliver a highly personalised experience. Warm leads are pushed to buy sooner, cold leads are nurtured and re-engaged.
Combined with better lead capture strategies on the main site, and retargeted (ads that show to a specific audience) advertising to bring people back for capture that drives increased sales on a consistent basis – your site becomes an engine for leads and sales instead of a brochure that occasionally sells.
We practice what we preach – here are two examples from our own campaigns.
Example Lead Capture Using Courses
http://techfunction.net/growing-local-business-online/
First episode free, second episode they sign up. We ran a small campaign for this and generated 61 leads for our business in 2 weeks earlier this year.
Example Lead Capture Using E-Book
http://verticem.com/2015/08/01/6-ways-youre-missing-out-if-your-seo-campaigns-dont-include-press-coverage/
A big part of our business is providing services to other agencies that can't achieve the press coverage we do. We advertised on Facebook to drive traffic to that page for one month, achieved 77 leads for SEO professionals.
Independent Site Reviews
We obtained a couple of independent reviews by industry peers via Criticue. We were hoping for more so will leave this running for you and provide a more detailed update.
Clarity of Messaging
The biggest concern expressed was the same as mine – unless you already know what DISC is and what the birds are all about it's not entirely clear what the site is about. Perhaps your entire target audience is 100% familiar though, and this isn't a big issue, but I'd imagine that there is a significant audience for what you offer that isn't clear on those terms?
Overall Look
The site looks fine, it is a little dated but overall the appearance is clean. A sharper focus on the key conversion goals you have and where you want users to go first and what you want them to do first would help you refine the design so that it achieves those objectives.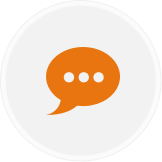 Part of ensuring we recommend the best adjustments to your existing campaigns – for example we note you are retargeting ads currently – and marketing automation strategy will be a substantial period of consultation and review of your existing processes. We are, however, able to recommend these initial steps to get things moving in the right direction for you as we work together to cement a long term strategy for you. We assumed that with support of our consulting team, your team would be able to implement the simple on-site fixes. Happy to quote on doing that work too if required.
Both Sites
Technical Consulting: Advise on fixing on-site issues, understand your current marketing automation and advertising strategy fully and recommend adjustments/improvements. The assumption is your team will be able to do the implementation of our action plan ($750)
Video: Two one minute 'explainer' videos per the example in the report to clearly define the benefits of your product to visitors. ($2,125) – discount ($1,450 each normally)
Press Coverage: 6 pieces of high quality media coverage in outlets your target market reads secured – split between the brands. ($3,600)
Team Builders Plus
Content: 20 1,000 page articles targeting key cities and keywords where improvement by a few places will result in significant extra revenue ($1,000)
Relevant Niche Links 20 relevant niche links to support the press coverage received and the new pages, ensuring you pick up rankings and traffic. Links obtained through outreach/PR ie editorially given/given by choice by quality niche outlets. ($4,000)
Take Flight Learning
Long term opportunities here are significant – we'll mostly look at advertising, remarketing and advanced automation of your funnel to drive higher conversions. The consulting phase will help us derive a joint plan here.
Proposed Budget/Engagement
$2,869 x 4 Months – The work above can be realistically completed in 4 months, with the videos done last to enable the other work to bed in and results to be measured.
Expected Results
Note these are forward looking statements based on typical past results. Google, people, and the internet are constantly changing so results from promotion can never be guaranteed, just considered very likely to be in the ballpark given. They reflect the increase in traffic or the conversion improvements we believe are conservative outcomes if the tasks recommended are completed.
Addition of Content (Traffic)

5%

Niche Links (Traffic)

9%

Technical Fixes (Traffic)

2%

TRAFFIC TOTAL INCREASE

16%

Addition of Video (Conversions)

20%

Sales Funnel Adjustment (Conversions)

10%

CONVERSIONS TOTAL INCREASE

30%
Book Your Initial Free 1 Hour Consultation To Discuss This Report
Once you've read our recommendations, and the further suggested reading, I'm sure you're excited to start planning the growth of your business. When you're ready, book instantly with Steve, for a free one hour consultation, where we'll answer all your questions and discuss the options for moving forward.
Book My Consultation