Many businesses make the mistake of just promoting their business and content to their existing customers by email. Whilst this can be an extremely effective technique to build trust and relationships with them it will miss out on the huge opportunity to reach new customers through email marketing for your local business. This guide will explain to you you how to add new customers to a small business e-mail marketing list and how to build trust and convert them into new customers over time.
Many Local Businesses Don't Have A Large Enough Social Following To Grow An E-mail List From There Alone
Some businesses will have a huge following on either Facebook or Twitter and a few of you will have been successful on some of the newest social media platforms. However the vast majority only have a small number of followers to work with. From this starting position it will be hard to build a list of potential new customers using your social network connections alone. Luckily these very same platforms allow you to target very specifically those who not only could make use of your service, but are also located in your target area.
Devising Content To Attract New Customers
The key premise of email marketing is to build a long-term relationship with your list that allows you to continue getting sales from your new connections time and time again. The reason many businesses prefer it to direct advertising is that it gives you the opportunity to convert customers that weren't ready to buy on the first visit to your site at a later date.
Think about an accounting firm that may want to talk to local business owners, many of whom will already be contracted with an accounting firm, so targeted advertising to those potential customers will only get inquiries from those who are unhappy with their existing relationships and ready to move.
Let's look at some simple ideas to produce content that you can advertise which will appeal to all of the audience, regardless of their current relationships with accountants. This positions your business as a trusted expert that they can come to at any time they are ready to work with you. The beauty of this strategy is that as you continue to provide them with great resources and information, sometimes ahead of their existing accountancy practice, you become more trusted and more likely to win their business. The same strategies can be applied to almost any business just through understanding your customers and brainstorming.
Advice & Tips: Think about ideas to help them grow, or save money. eg "Take advantage of xxx tax law to hire employees more cheaply"
News and Changes: When there's a new development, business owners will often be confused or unsure about how it impacts their business. eg "New tax law requires you to xxx"
General Interest: Don't limit your brainstorming to specific things to your industry. Think about other things your target customers might be interested in. eg "Top 10 tips for business owners hiring an apprentice"
Promote Your Ideas and Build Your List
For most businesses the easiest way to reach their audience is through Facebook advertising. This is because it allows you to share advertisements for your content just with your target audience, without showing them on your wall to all of your followers. This means you can show different versions of the ad to different customers, without filling up your news feed with all the different versions. This type of advertising on Facebook is called Facebook dark posts.
When a visitor comes to your site after clicking the ad you have to then convert them into a subscriber. The most common strategy is to provide some initial value and explain why the article or news is important to them. You then offer the opportunity for the visitor to provide their email address and receive a full detailed report which will benefit that business. For example, in the above case where you are discussing the new employment tax law you could provide a full report into the law, tailored to local business that they can take advantage of. You would include specific examples, case studies, etc. If you had different versions of your ad, you could also have different versions of this report tailored to specific businesses eg builders. Many will choose to subscribe to receive this valuable free report that you're providing.
Example – Our Free Tech Function Course
So you can see how this works in practice, check out our latest course on Tech Function magazine where we take local businesses through the various steps they can take to make sure they are found easily online, and then how to move up and beat their competitors once the basics are done right.
Always Be Useful
Once people have trusted you with their email address it's important that your updates continue to be extremely useful to them. Don't start pitching your products and services right away, and in some cases you might not even want to pitch their products and services directly at all. Simply by educating customers on providing content that not only helps them out with their business problems that demonstrates you are an expert in those areas will enable you to improve your relationship with these new prospects and they will contact you when they're ready to buy.
Having said that once you've built up a relationship with your customers, they won't mind the occasional, well timed reminder of what you can do for them. You can send timely reminders at typical times when people would buy your product, or offer to help when a major change is afoot that affects them – a major sale, for example, or a genuinely too good to miss offer.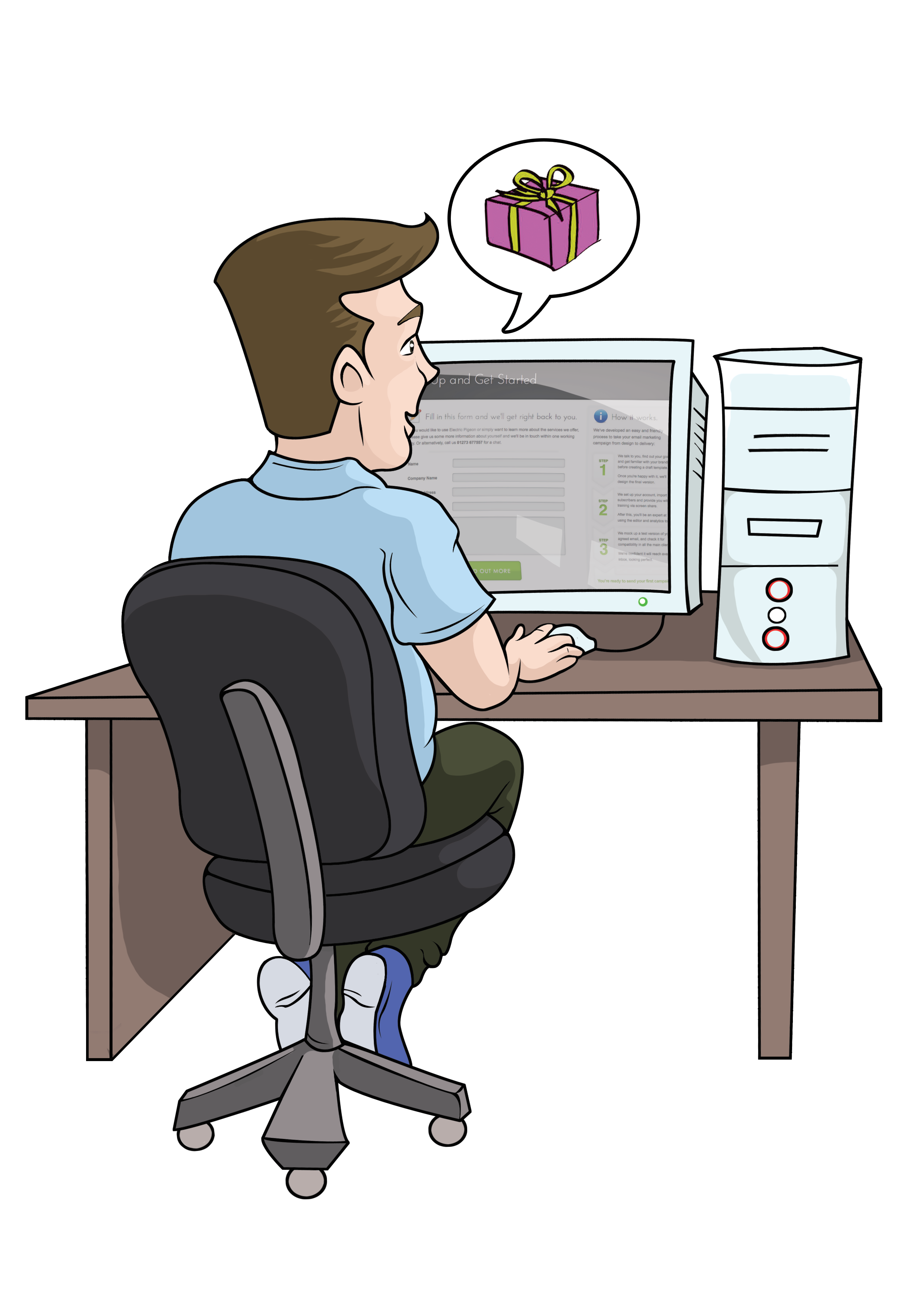 The other way to make sure that your emails are extremely useful is to use automated email marketing software. If you send an email about cost savings for businesses, but a group of prospects spend most of their time in the tax section section of your site, it would be a good idea to make sure your next message to that group is helpful information about tax. Uses who were interested in the initial content could continue to receive messages about the original topic as they were clearly interested in it.
Regular email marketing software which simply sends out your regular updates to everyone is missing out on this opportunity. Believe it or not even automated signs that you know what your customers are thinking of can really help you to deliver more sales.
If you need any help with the topics covered here, please let me know – steve@pallado.us – I'd be happy to personally answer any questions and offer some free tips and advice.